Treating Autism Roadshow, Oxford
An Exciting Event for Autism Parents – next stop Oxford
The Key Room, Oxford Castle Unlocked,
44-46 Oxford Castle, Oxford OX1 1AY
10am-2pm Tuesday 27 March 2018 
We are delighted to announce the seventh in our series of TA Roadshow events, with more to follow throughout the UK soon! Three wonderful professional and parent speakers will be sharing their knowledge, experience, and simple nutritional tools to help improve negative autism behaviours and symptoms and make a positive difference to your child's health and quality of life. Only £10 including lunch (FREE to TA members or those who join on the day).
The Programme:
Emerging Roles for the Gut Microbiome in Autism Spectrum Disorder & Dietary Intervention.
Stephanie Pollock, D.Phil., M.Sc. & Fatma Mansab, M.Sc., Science Kitchen Limited
Immune dysregulation and gastrointestinal issues are common comorbidities of the ASD diagnosis. Recent research highlights the link between the human microbiome and the modulation of gastrointestinal physiology, immune function and even behavior. Stephanie and Fatma build on their background as biochemist and immunologists to talk about the links between bacteria present in the gut and certain characteristics of ASD, and how changes in dietary intake and/or nutritional supplementation can be effective intervention strategies for dealing with ASD-associated symptoms. Recent findings involving the use of specialty diets, dietary supplementation including multivitamins, probiotics and prebiotics will be discussed.
www.sciencekitchen.co.uk
Supporting and Transforming the Autistic Brain with Neurofeedback.
Steven Lane
Neurofeedback is a potentially useful intervention for some ASD children and adults. It is a non invasive approach to enable a person to better regulate the electrical activity of their brain. The brain¹s 100 billions brain cells communicate with each other electro-chemically. The aim of Neurofeedback is to improve these connections and help the brain to create new or better neuro-pathways.
Many autistic people have found that neurofeedback helps them to feel more connected, more present and calmer. Research is pointing towards long term improvements in social, emotional and behavioural functioning.
Steven Lane, director of Neurofeedback UK Ltd is a neurofeedback trainer and instructor. He will explain about how neurofeedback works, give some examples of how it has worked with ASD and explain different approaches to neurofeedback
www.ukneurofeedback.co.uk
Treating Autism is a Journey—One Family's Story.
Sharon Bradbrook-Armit
Sharon is Mum to Alysia and will take you on their family's autism journey from onset at 12 months, through autism diagnosis at 3.5-years, to the present day (24 years in all). Sharon will share how the combination of diet change, nutrition and Relationship Development Intervention (RDI) have played a major role in helping Alysia to be in a good place for learning, experience sharing, lowering anxiety and raising self-esteem. All the ingredients needed to build relationships, friendships, independence and successfully hold down a job within the world of paid work.
There will be tea and coffee with snacks throughout the day. During the last hour we will offer lunch (included in the price, free to members) and there will be an opportunity for chatting informally to our speakers, TA team and other parents.
This event is aimed at parents new to autism and at those with more experience. If you know a family that could benefit from the information, please be sure to share these details with them.
We would like to thank the Big Lottery for funding our charity and enabling us to continue to support our community of parents. We would also like to thank our event sponsor Mandi Mart (www.mandimart.co.uk) for enabling us to provide a much-needed socializing opportunity for parents that will follow the presentations.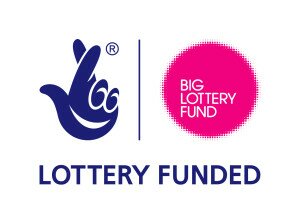 FAQs
Where can I contact the organiser with any questions?
Email us at irina@treatingautism.org.uk
Can I bring children to the event?
No. The event is aimed at parents and not appropriate for children. Unfortunately, we are unable to provide childcare facilities, nor there is space to accommodate children. We apologize for the inconvenience caused.
Is my registration/ticket transferable?
Yes. However, if someone else is coming instead of you, please let us know by email.
Do I have to bring my printed ticket to the event?
We will have your name on the door, but please bring the ticket along, if you are able to print it at home. You can also show it to us at the door on your phone screen.
What is the refund policy?
Tickets cancelled no later than three days before the event will be refunded in full. We cannot offer refunds for tickets cancelled on or after 25 March 2018.
I am a Treating Autism member. Why am I required to purchase a ticket?
Treating Autism members need to book their ticket and confirm attendance through the standard booking procedure. We are unable to process reservations in a different way. If you are a member of Treating Autism, you will receive a full refund for your purchased ticket shortly after attending the event. Please note that refunds can only be issued to members who attend the event, or to those who cancel their booking no later than 25 March 2018.
For those who are not members of Treating Autism, there will be an opportunity to join as a member on the day, in which case a full refund will also be issued.
Can tickets be purchased at the door?
Yes, subject to availability. However, booking in advance is recommended, as we cannot guarantee that there will be spaces available at the door.
What are my transport/parking options getting to the event?
Details on the venue and how to get there can be found on our hosts' website:
https://www.oxfordcastleunlocked.co.uk/venue-hire/conferences-business-meetings/
Event details
LOCATION: Oxford
VENUE: The Key Room, Oxford Castle Unlocked 44-46 Oxford Castle Oxford OX1 1AY
START DATE: March 27th, 2018
TIME: 10:00am
END DATE: March 27th, 2018