Join our cause and make a difference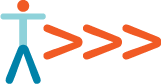 Some useful tips and information to help you get started on your journey to treating autism.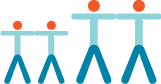 Read our parents' stories from autism diagnosis to treatments, hope and recovery.
Latest News
posted under: News
Tuesday 2nd May 2017, Crawley Town Centre. Three wonderful professional and parent speakers will be sharing their knowledge, experience, and simple nutritional tools to help improve negative autism behaviours and symptoms and make a positive difference to your child's health and quality of life. Only £10 including lunch (free to TA…
posted under: News
There's a lot of evidence to suggest there's a huge amount of suffering being caused by people with autism not having their medical needs recognised, identified and treated. "A charity is fighting to halt the closure of a secure facility for people with learning disabilities. Instead of closing the premises,…
posted under: News
Repeated treatments with adrenocorticotropic hormone (ACTH) could massively reduce both stuttering and symptoms autism or ADHD in children who suffer both! "…Following treatment with ACTH, a reduction in SWI (spike-wave index) in all the patients was accompanied by a 72% improvement in ADHD or ASD, and 83.8% improvement in stuttering….