Join our cause and make a difference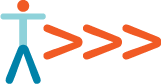 Some useful tips and information to help you get started on your journey to treating autism.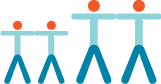 Read our parents' stories from autism diagnosis to treatments, hope and recovery.
Latest News
posted under: News
PRESS RELEASE: London, UK – To mark World Autism Awareness Day, our charity Treating Autism has launched a new campaign, "In Pain, Can't Explain", to draw attention to shocking evidence that many children and adults with autism are suffering as a result of neglect of their medical needs. Treating Autism…
posted under: News
Up to 40% of all individuals with autism develop epilepsy at some point in their lives. Epilepsy is the leading cause of premature death in autism. Even in the absence of a clinical seizure disorder, a large majority – up to 80% – of children and adults with autism suffer…
posted under: News
We are delighted to announce that the 5th in our series of local UK roadshow will be taking place on Friday 23rd June in Basildon, Essex. Only £10 including lunch (our members attend for free). Visit our autism events page for more details and to reserve your place.