Treating Autism Roadshow, Leeds
An Exciting Event for Autism Parents – next stop Leeds
St George's Centre, 60 Great George Street, Leeds, LS1 3DL
10am-2pm Friday 3 November 2017 
We are delighted to announce the sixth in our series of TA Roadshow events, with more to follow throughout the UK soon! Three wonderful professional and parent speakers will be sharing their knowledge, experience, and simple nutritional tools to help improve negative autism behaviours and symptoms and make a positive difference to your child's health and quality of life. Only £10 including lunch (FREE to TA members or those who join on the day).
The Programme:
Nutrition and Biomedical Intervention for Autism
Anne Pemberton, MSc, PGCE(Autism)
Anne will provide you with an understanding of nutritional and lifestyle factors that can impact on your child's behaviour, sleep, digestion and overall development. She will help you to see that by developing some simple strategies you may be able help your child overcome some of these difficulties. There are some non-invasive tests that can be undertaken to find the route causes of your child's health challenges, and some simple and safe nutrients that can be given to improve your child's quality of life. Anne will discuss both of these.
www.annepemberton.co.uk
www.genesnippers.org.uk
Understanding and Improving the Sensory Aspects of Autism
Alan R Heath BSc. (Hons) Psych.
It is well understood that Autism has a large sensory component. We need to process and organise sensory information well to be able to interact with our environment. Alan will explain how processing can be affected across the range of senses and how to understand behaviour in these terms. We will also discuss programmes and ideas to improve sensory processing. This can have benefit in a wide range of areas from sleep patterns, to continence and communication skills.
www.learning-solutions.co.uk
www.movementprogram.com
Treating Autism is a Journey—One Family's Story
Sharron Farrell
James's mum Sharron will share her family experience of how dietary and biomedical intervention helped her son with severe autism, resulting in a remarkable improvement in his autism symptoms, health, and behaviours. You will get to hear what benefited James and how other parents were crucial in supporting the whole family both emotionally and practically on this journey.
http://treatingautism.org.uk/jamess-journey-so-far/
There will be tea and coffee with snacks throughout the day. During the last hour we will offer lunch (included in the price, free to members) and there will be an opportunity for chatting informally to our speakers, TA team and other parents.
This event is aimed at parents new to autism and at those with more experience. If you know a family that could benefit from the information, please be sure to share these details with them.
We would like to thank the Big Lottery for funding our charity and enabling us to continue to support our community of parents. We would also like to thank our event sponsor Mandi Mart (www.mandimart.co.uk) for enabling us to provide a much-needed socializing opportunity for parents that will follow the presentations.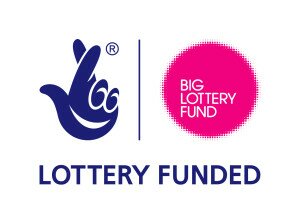 FAQs
Where can I contact the organiser with any questions?
Email us at irina@treatingautism.org.uk
Can I bring children to the event?
No. The event is aimed at parents and not appropriate for children. Unfortunately, we are unable to provide childcare facilities, nor there is space to accommodate children. We apologize for the inconvenience caused.
Is my registration/ticket transferable?
Yes. However, if someone else is coming instead of you, please let us know by email.
Do I have to bring my printed ticket to the event?
We will have your name on the door, but please bring the ticket along, if you are able to print it at home. You can also show it to us at the door on your phone screen.
What is the refund policy?
Tickets cancelled no later than three days before the event will be refunded in full. We cannot offer refunds for tickets cancelled on or after 1 November 2017.
I am a Treating Autism member. Why am I required to purchase a ticket?
Treating Autism members need to book their ticket and confirm attendance through the standard booking procedure. We are unable to process reservations in a different way. If you are a member of Treating Autism, you will receive a full refund for your purchased ticket shortly after attending the event. Please note that refunds can only be issued to members who attend the event, or to those who cancel their booking no later than 1 November 2017.
For those who are not members of Treating Autism, there will be an opportunity to join as a member on the day, in which case a full refund will also be issued.
Can tickets be purchased at the door?
Yes, subject to availability. However, booking in advance is recommended, as we cannot guarantee that there will be spaces available at the door.
What are my transport/parking options getting to the event?
Details on the venue and how to get there can be found on our hosts' website:
http://www.stgeorgescentreleeds.org.uk/find-us/
Event details
LOCATION: Leeds
VENUE: St George's Centre 60 Great George Street Leeds LS1 3DL
START DATE: November 03rd, 2017
TIME: 12:00pm
END DATE: November 03rd, 2017